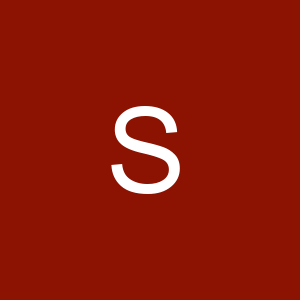 Software engineer - Kotlin + Python
Found in: beBee S CZ
Description:
Company Description
Vendavo powers the shift to digital business for the world's most demanding B2B companies, unlocking value, growing margin and accelerating revenue with our SaaS products. With an annual margin improvement totaling more than $2.5 billion across companies in chemicals, distribution, high-tech, and manufacturing. Vendavo is headquartered in Denver, CO and has offices around the globe.
Sell more. Profitably.
Job Description
Do you want to use latest technologies? Do you want to practice continuous delivery/deployment? Do you want to work on SaaS product delivered through public cloud (AWS)? If you are reliable, hardworking and self-motivated, join our team
Our customers are the most demanding customers like Siemens, Dell, Ford... ).
If you are passionate about building innovative software, solving complex problems, are comfortable in an "all hands on deck" environment, we want to meet you
We are looking for a new Product Recommender team member.
In this position, you will:
Work on a product which uses machine learning
Collaborate with a team of Data Scientists on given business problem (product recommender) and incorporate changes and improvements to the product
Develop the ML algorithms in Python and backend application in Kotlin
Take care of all aspects of the product: from implementation, through testing, to operations.
Have an opportunity to influence the architecture
Help choose the best tools to get the job done
Communicate in English on daily basis
Use: Python, Kotlin, Spring Boot, AWS, Kubernetes...
Qualifications
We are looking for a colleague who has:
Practical experience with Python
Experience with JVM based languages (Java, preferably Kotlin)
Enthusiasm for SW development and ability to work independently
Responsibility for the quality of the delivered work
Ability to understand new problem/business domains
Strong problem solving and troubleshooting skills
Good English communication skills (both verbal and written)
Extra experience points are earned for:
interest in machine learning / statistics, (micro) service oriented architectures, bigdata processing, data engineering, DevOps & continuous delivery experience, AWS, AWS Machine Learning services (e.g. SageMaker), JavaScript/TypeScript, web front end technologies (e.g. React)
Additional Information
We are offering:
Working within a team of friendly skilled people where help is always in reach
Professional growth and development opportunities
Use of modern tools and access to experts
Team spirit in the workplace, with weekend retreats and fun team activities
Opportunities to learn a new field and get a deep understanding of enterprise tech
Flexible working hours without micromanagement
Personal freedom and focus on individual responsibility
Company sponsored events for employees, volunteer tech talks and tournaments
Weekly English classes, international travel opportunities
25 days of paid vacation + 2 days paid for charity activities
One additional day of global corporate holiday each quarter
Monthly benefits allowance, flat rate meal programme
MultiSport card available
Modern cozy offices in Prague, Hradec Kralove and Ostrava, no large open-space floors or cubicles, rec room with games and books
High-end laptop and smartphone, including personal use
Option to use discounted unlimited mobile plan for family members
Prague, Hlavní město Praha, Czech Republic
Full time
Smartrecruiters
Related Jobs
Company DescriptionVendavo powers the shift to digital business for the world's most demanding B2B companies, unlocking...

Smartrecruiters - Prague, Hlavní město Praha - beBee S CZ

Our client is a supplier of Finance management- and HR management software used in large enterprises. Their Czech team...

Doesburg - Prague, Hlavní město Praha - beBee S CZ

Kontakt: emailem pracovního zařazeníSeznamte se s WorkdayWorkday je jednou z nejdynamičtějších společností v...

Workday CZ s.r.o. - Prague, Hlavní město Praha - beBee S CZ

Field of Activity In Risk IT we focus on making Eurex Clearing the industry leader in Risk Services / CCP Risk...

Deutsche Börse Group - Prague, Hlavní město Praha - beBee S CZ