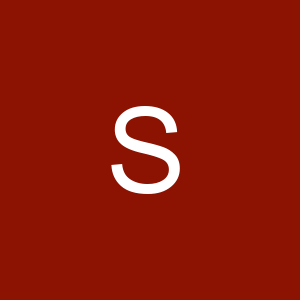 Data Platform Technical Lead
Found in: beBee S CZ
Description:
Company Description
We are digital transformakers delivering innovative technology consulting for businesses and improving business performance by making companies truly digital.
You will work at the office located in the heart of Prague and serve customers from all over Europe. At Devoteam, you will enjoy the best of both worlds: a big company operating in 18 countries and a friendly environment that gives you a "startup-ish" feel.
Come to do the job of your dreams that you've never dreamed of. Yet.
Job Description
Secure that the solution architecture and design is documented as per the standards
Document required data governance
Define, design and document Data Platform technology roadmap
Lead team technical stakeholders in day to day activities
Define and Design operating model (monitoring, support models, SLA)
Assist in managing projects and interdependencies to ensure milestone adherence & integrity of the release can be measured
Assist Project and Delivery Managers on all platform activities (design, delivery, support)
Manage and guarantee smooth and timely delivery of the software
Support software applications deployment activities and subsequent potential troubleshooting
Develop, promote, implement and measure development and delivery practices/services within the software applications program and across the other programs
Work collaboratively with all participants in the development of the projects and is supportive of developers and testers as they set up their build dev/test environments
Escalate issues that are road blocks and need upper management attention
Qualifications
5+ years of expertise in Data platform technical and governance setup at a global scale
5+ years of expertise in Delivery at a global scale
Major experience gained in both multinational and multi-cultural environments
Professional English is mandatory
University Degree preferably in technical subject or any comparable education
Position is based in Prague, Berlin or Lyon.
Praha 1, Hlavní město Praha, Czech Republic
Full time
Smartrecruiters
Related Jobs
Company Description We are digital transformakers delivering innovative technology consulting for businesses and...

Devoteam - Praha 1, Hlavní město Praha - beBee S CZ

Company Description Job Description Devoteam Czech Republic provides IT expertise across the EMEA region, partnering...

Devoteam - Praha 1, Hlavní město Praha - beBee S CZ

Company DescriptionDevoteam is a leading consulting firm focused on digital strategy, tech platforms and...

Smartrecruiters - Praha 1, Hlavní město Praha - beBee S CZ

Company DescriptionThis is a remote, 100% FTE position, freelancing mode of cooperation, contract with Devoteam, start...

Smartrecruiters - Praha 1, Hlavní město Praha - beBee S CZ