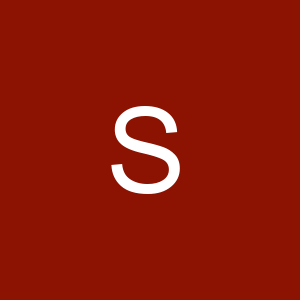 Senior Data Scientist/ML Engineer
Found in: beBee S CZ
Description:
Company Description
We Dream. We Do. We Deliver.
As a full-service, data-driven customer experience transformation, we partner with Top 500 companies in the DACH region and in Eastern Europe. Originally from Switzerland, Merkle DACH was created out of a merger between Namics and Isobar - two leading full-service digital agencies.
Our 1200+ digital enthusiasts are innovating the way brands are built, through providing expertise in Digital Transformation strategy, MarTech platforms, Creativity, UX, CRM, Data, Commerce, Mobile, Social Media, Intranet and CMS. We are part of the global Merkle brand, the largest brand within the dentsu group, who shares with us a network of over 66,000 passionate individuals in 146 countries.
What we are looking for:
We are looking for an enthusiastic Senior Data Scientist / ML Engineer to join our team of Data Heroes. You will help our clients to discover the value hidden in vast amounts of data and help make smarter decisions to deliver better products & services. Your primary focus will be in applying big data mining & processing techniques, developing Machine Learning and predictive models, doing statistical analysis, and helping productionize data & models to build a holistic 360° customer view.
You will cooperate with data architects and data engineers on large data projects for the biggest international brands, as well as build an internal platform framework to ensure consistent & optimal delivery. You should be a versatile self-starter eager to build data-driven businesses from the ground up, and also a great team player able to work within our international team with a positive, startup-minded attitude.
Job Description
Required Skills and Qualifications
Solid proficiency in big data science using Spark + Hadoop ecosystem
Excellent understanding of machine learning techniques and algorithms, such as k-NN, Naive Bayes, SVM, Decision Forests, etc.
Experience with common data science toolkits, such as R, Weka, NumPy, MatLab, etc.
Experience with tools for data processing and visualization, such as Jupiter, Zeppelin, , GGplot, etc.
Proficiency in using SQL and Python/Scala/R scripting and programming languages
Experience with SQL & NoSQL databases, such as Oracle, MS SQL Server, MongoDB, Cassandra, HBase, ...
Good applied statistics skills, such as distributions, statistical testing, regression, etc.
Great communication skills
Data-oriented personality
Advantageous Skills
Deep hands-on analysis experience in MS Azure (DataBricks) or AWS (SageMaker) environments expertise is a big plus
Business expertise in areas of Digital Marketing (AdTech), Marketing Automation, CRM and e-commerce is a significant advantage
Past experience in business intelligence projects, using tools like PowerBI, Tableau, Qlick Sense, Keboola...
Understanding of stream data processing, messaging, and highly scalable real-time data processing using technologies like Storm, Spark-Streaming, etc.
Understanding of data pipeline/workflow management tools like ETL tools, Airflow, NiFi, StreamSets, Glue, Azure Data Factory etc.
Qualifications
What you will do:
Doing initial big data exploration and presenting results to business stakeholders (up to C-level)
Developing models and data features using Machine Learning techniques to deliver AI-powered segmentation, scoring or recommendations, etc...
Data mining using state-of-the-art methods & tools (Hadoop, Spark, Jupiter/Zeppelin, RapidMiner, ...)
Defining data ingestion pipelines needed for building a platform providing insights into marketing automation, customer acquisition, and other key businesses
Processing, cleansing, and verifying the integrity of data used for analysis & execution to achieve 360° customer view (staging, feature store & data marts areas)
Working with data engineering team to productionize data processing & models' execution
Additional Information
Why you should work with us?
We are cooperating with an all types and sizes of clients from all around the world which allows us to provide a very diverse portfolio of projects and technologies to choose from to our people.
You will be part of a startup-minded branch of a company with a very strong and stable background of the Swiss/German headquarters.
Your contributions will have a distinct impact on our clients
With us, you will become part of:
An international team, where you can gain new/relevant experience.
A dynamic environment where you will never happen to fall into a routine work.
Career path growth astounding – client grows, our team grow, you grow
Start-up agile atmosphere.
Friendly international team of creative minds
And we off er even more
Brand new offices in Prague with great accessibility.
Laptop and Mobile with international tariff even for your private use.
Cafeteria of benefits to choose from – life insurance, pension insurance, Edenred Cafeteria and more are coming
Meal vouchers.
5 weeks of paid vacation (25 days)
Sick Days
Medical advisory system –
Soulmio – well-being benefit.
We value self-education and learning new technologies, so we support all our team members in obtaining new certifications, attending learning tutorials and conferences etc.
Flexible working hours and home-office.
Opportunity to travel.
We have an employee breakfasts regularly. We also enjoy beer or wine and we create a lot of opportunities to get together for those who enjoy life outside of work as well.
We value self-education and learning new technologies, so we support all our team members in obtaining new certifications, attending learning tutorials and conferences etc.
Relocation support for candidates outside of the Czech Republic if needed.
If interested in this rewarding opportunity, please contact me as soon as possible to discuss in more detail.
R0936721
Prague, Hlavní město Praha, Czech Republic
Full time
Smartrecruiters
Related Jobs
You as part of Big Data teamYou will be responsible for designing, developing, deploying, and maintaining...

Vodafone - Prague, Hlavní město Praha - beBee S CZ

About Job CTC Undisclosed Job Location Czech Republic Experience 0 - 3 yrs Description We are looking for an...

Techgig - Prague, Hlavní město Praha - beBee S CZ

Brief Description: Oracle Adaptive Intelligence team is seeking for a Senior Data Scientist that want to help us build...

Oracle Corportation - Prague, Hlavní město Praha - beBee S CZ

About Job CTC Undisclosed Job Location Czech Republic Experience 2 - 5 yrs Description We are looking for a savvy Data...

Techgig - Prague, Hlavní město Praha - beBee S CZ