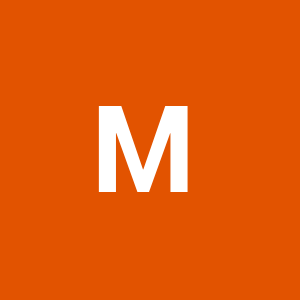 Senior Product Owner
Found in: beBee S CZ
Description:
Job Description
As a Senior Product Owner within Foundational Platforms you will
Be accountable for defining and driving adoption of the most valuable solutions addressing our customer's needs and problems
Continuously discover the best opportunities to deliver business value while meeting the needs of users
Contribute to maturing product management competency through leadership and coaching
Contribute to transformation of a project-centric culture into product oriented
Drive products from vision through execution and change management to realize business outcomes
Align with multiple stakeholders to manage expectations
Work with cross-functional teams and participate in agile ceremonies
Manage project escalations, issues, risks and dependencies
Leverage feedback and metrics to make data-driven decisions
Make a difference in health care through internally and externally facing digital products that users love
Join a team of like minded passionate professionals in a flexible international environment
What we need
Strong product management experience, specifically:

Leadership of cross-functional development teams to deliver successful products and services
Managing product roadmaps, backlog and the full product lifecycle
Developing product strategy, market research and marketing
Business modeling & financials
Agile ways of working


Passion for great UX and product design
Ability to balance business and user needs while taking into account technical limitations & our regulated environment
Relentless focus on value realization
Fluency in stakeholder management
Great communications skills and experience promoting a product mindset
Strong technology background
However we will be happy if you have experience with these
Design thinking/Double diamond
Lean UX, Interaction design, User research and usability testing
Design sprints
Scrum/Kanban
Continuous integration
You will learn
How to implement start-up methods and techniques in multi-billion pharma enterprise
How pharma companies work and operate
About opportunities to create significant value through digital technology in health care

Sounds interesting? Apply now
Know anybody who might be interested? Refer this job
Current Employees apply HERE
Current Contingent Workers apply HERE
Search Firm Representatives Please Read Carefully
Merck & Co., Inc., Kenilworth, NJ, USA, also known as Merck Sharp & Dohme Corp., Kenilworth, NJ, USA, does not accept unsolicited assistance from search firms for employment opportunities. All CVs / resumes submitted by search firms to any employee at our company without a valid written search agreement in place for this position will be deemed the sole property of our company. No fee will be paid in the event a candidate is hired by our company as a result of an agency referral where no pre-existing agreement is in place. Where agency agreements are in place, introductions are position specific. Please, no phone calls or emails.
Employee Status:
Regular
Relocation:
Domestic
VISA Sponsorship:
Travel Requirements:
Flexible Work Arrangements:
Shift:
Valid Driving License:
Hazardous Material(s):
Number of Openings:
1
Requisition ID:R124360
IT Riverview, Czech Republic
Full time
MSD
Related Jobs
Job DescriptionOur Support Functions deliver services and makes recommendations about ways to enhance our workplace and...

MSD - IT Riverview, - beBee S CZ

Job DescriptionDo you have a background in the commercial healthcare or manufacturing industry with a focus on creating...

MSD - IT Riverview, - beBee S CZ

Job DescriptionThe Senior Specialist Program / Project management is accountable for sound execution of portfolio...

MSD - IT Riverview, - beBee S CZ

Job DescriptionProduct Architect in Digital Marketing and Content Strategy Human Health IT (HHIT) is on a journey to...

MSD - IT Riverview, - beBee S CZ