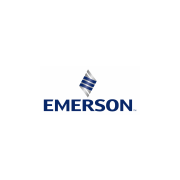 Application Engineer
Found in: beBee S CZ
Description:
Description Catapult your career into the 4th Industrial Revolution and beyond.
Work for the company that won the "2018 Global Edge Controls and Analytics Company of the Year Award" in 2018. Emerson Machine Automation Solutions is a leading control systems, software, motion control, edge computing & industry 4.0 technology company that is looking for your talent, drive, passion and performance to support the growth of our business in Eastern Europe.
If you view yourself as exceptional technical talent, then please apply. Our outcome optimizing controllers were the world's first and have opened an exciting door into a new era of edge control.
Our highly energized team has been winning new customers around the world and the Czech Republic is an exciting growth destination for us.
You will sell cutting-edge technology into an exciting variety of industries such as automotive, tunnels & metros, life sciences, water & wastewater, chemicals, oil & gas and discrete manufacturing.
This wide exposure will help your expertise and career opportunities grow. The office location is in Prague, Czech Republic, however the role requires a very high percentage of time to be spent visiting customers in the East Europe region. Job Description This is a fast paced pre-sales application engineering/solution architect role.
You'll be expected to support the sales team to demonstrate our technical competence to customers within your assigned territory.
You'll listen to customer needs and then work with sales and technical teams to create architectures and bills of material for quotations of automation solutions.
You'll need to then support the sales team with technical advantages that convince customers to choose your solution versus any competitors.
This may include preparing technical demo's, writing technical reports, or preparing technical analysis. You'll keep abreast of rapidly emerging Industry 4.0 and other technologies and you'll act as an adviser and partner to customers as you help them implement these new technologies to change their business models. You will drive specification and implementation of your product range by working closely with end users, OEMs, EPCs and system integrators. Responsibilities * Put customers first and help them solve their challenges; * Troubleshoot issues involving electrical/electronic control systems, PLC products, PLC; applications/designs, operator interfaces, and associated software; * Provide technical start-up support for new customers; * Creation of product and solution demo's; * Presenting technical workshops to customers; * Presenting informal and formal training courses; * Performing plant tours and site inspections; * Writing software code for proof of concepts;; * On site emergency technical support; * Attending tradeshows and events; * Creating Bill of Materials and System Architectures; * Writing technical articles or application notes; * Logging and tracking of technical support cases; * Design, assemble, test and simulate systems to identify and resolve reported product issues; * Interacting with marketing, product managers, engineers, sales and supply chain to provide feedback on market, or customer, needs and dynamics; * Partner with our global marketing team and industry managers to execute local activities; * Report activities using CRM.
Prague, Hlavní město Praha, Czech Republic
Full time
Emerson Electric Co
Related Jobs
Main responsibilities Engineering of new external interfaces (data loaders) Continuous improvement of existing...

Alpiq - Prague, Hlavní město Praha - beBee S CZ

DescriptionCatapult your career into the 4th Industrial Revolution and beyond. Work for the company that won the "2018...

emerson - Prague, Hlavní město Praha - beBee S CZ

Job Description Parker Sales Company CEE (Central & Eastern Europe) is one of the most diverse and exciting...

PARKER HANNIFIN - Prague, Hlavní město Praha - beBee S CZ

Would you like to become a part of a newly established Application Center within Siemens and support the world-wide...

Siemens - Prague, Hlavní město Praha - beBee S CZ