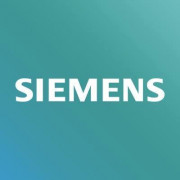 Technická podpora ECAD systému COMOS - Praha
Found in: beBee S CZ
Description:
In collaboration with our colleagues abroad, we develop modern rolling stock at Siemens Mobility locations in the Czech Republic. We focus both on the overall layout as well as on designing sub-systems and cross-sectional characteristics.
We create innovative products for urban and rail transport. We are a trend-setter, pushing the limits of technology further. By creating energy-efficient, zero-emission transport systems, we help the Czech Republic, the EU and the world meet the energy, climate and environmental targets.
We invite you to join our team; come to us and become ECAD technical support for the COMOS system

What will you focus on?


Administering library components according to standards and norms

Administering the COMOS system

Testing and developing user applications in the COMOS system

Creating documentation for running projects

Communicating with partner centres abroad and external suppliers

What can you look forward to?




Access to modern technologies and innovations

Interesting projects implemented together with foreign and local experts

Personal involvement in the creation of innovative types of vehicles in a team of knowledgeable creators

Everyday use of a foreign language and business trips abroad

A friendly team with enthusiasm for vehicles and joint leisure-time activities

Remuneration for quality work and steadily increasing earnings

A hiring bonus of CZK 25,000

What should you have?


Secondary education in electrical engineering

Experience with creating electrical diagrams in the ECAD system (knowledge of COMOS a plus)

German or English for everyday communication

Awareness of control systems in the means of transport

Willingness to work on self-improvement

What do we afford you?




25 days of vacation

Flexible working hours with a fixed core from 10am to 2pm

Possibility of working from home to better combine your work and private life

Corporate kindergarten close to the workplace

Language education during working hours at the employer's expense (English, German)

Advantageous offers for employees, e.g. a discount on a Škoda car, etc.

Advantageous mobile plan for private purposes (O2, T-Mobile)

Contribution towards meals in the form of e-meal vouchers

Opportunity to buy Siemens shares

Multisport card

Workplace in Stodůlky subway station in Prague

IN ADDITION, each employee has their own individual benefit budget (between CZK 24,000 and 48,000, depending on seniority) that according to their needs and consideration can be converted into:






Up to 8 extra days of paid leave beyond the standard 5 weeks

Contribution towards leisure-time activities in the Benefit plus cafeteria (can be used for culture, health, travelling, sports and education, including language courses)

contributions towards pension and/or life insurance

Send us your curriculum vitae, stop by for coffee and discover the secrets of transporting the future with us :-)
Prague, Hlavní město Praha, Czech Republic
Full time
Siemens
Related Jobs
Společnost Miratnis Czech a.s. poptává pracovníka na pozici Staff Inženýr. Náplní pracovní činnosti bude...

Mirantis Czech a.s. - Prague, Hlavní město Praha - beBee S CZ

Produktový manažer "Battery & Solar" Pro našeho klienta, největší evropský dovozce lithium-železo fosfátových...

jobDNES - Prague, Hlavní město Praha - beBee S CZ

Společnost AirPlus, s.r.o., člen ČEZ ESCO, vyhlaÅuje výběrové řízení. Společnost AirPlus s.r.o. zajiÅÅ¥uje...

SKUPINA CEZ - Prague, Hlavní město Praha - beBee S CZ

Společnost AirPlus, s.r.o., člen ČEZ ESCO, vyhlaÅuje výběrové řízení. Společnost AirPlus s.r.o. zajiÅÅ¥uje...

SKUPINA CEZ - Prague, Hlavní město Praha - beBee S CZ