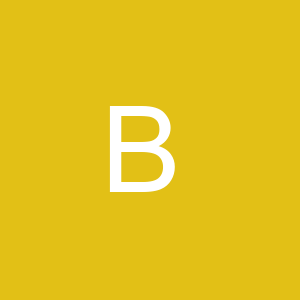 system administrator
Found in: beBee S CZ
Description:
Our company is under the wings of the French BNP Paribas. The star logo is familiar to most people thanks to the sponsorship of the biggest tennis tournaments. And our mission is also stellar – to protect our clients in the event of sudden life events, such as a loss of income due to loss of employment or long-term illness.
In the Czech Republic, we have two divisions – Cardif Pojišťovna and Cardif Services, which primarily focuses on the development of key software for insurance companies within continental Europe. Other services such as development and valuation of insurance products, HR, optimization and unification of processes or management accounting are an integral part.
For Cardif Services we are looking for System Administrator as part of a shared responsibility of the Production & Infrastructure Team. This position ensures a healthy life cycle of production services, applications and information systems, including server, storage and network infrastructure, and promotes the adoption of technical standards and best practices using L2/L3 expertise for business as usual (BAU) needs and purposes of project requirements and troubleshooting. Additionally, this role liaises with internal and external IT departments and cooperation with multi-cultural teams in Continental Europe (CE).
This role covers following activities To deploy, configure, monitor and maintain Microsoft servers (Win Server 2012/2016) and following technologies like AD, DHCP/DNS, GPO, IIS, etc. To implement and maintain server infrastructure with best practice on advanced level across group DC's / on-premises infrastructure. Configure and maintain MSSQL Server 2012 to 2019 hosted in group DCs or running on-premises infrastructure (T-SQL scripting basics are a nice to have). To ensure a proper server backup plans, configuration and maintenance (Veritas BackupExec eg.) Ability to automate and simplify daily routines tasks (PowerShell, PowerCLI eg.). SAN/NAS storage solutions (DELL EMC Unity, Brocade / Cisco Nexus eg). To cooperate with architecture, application support and development teams to contribute in design activities for application infrastructure and security architecture. What we offer Possibility to work in a dynamic and professional team in an international company with a strong background. Flexibility in the form of a flexible working week, when you choose the beginning and end of your working hours. A wide range of interesting benefits (5 weeks of vacation, sick days, 14,000 points per year to cafeteria for culture, sport, education and other activities; meal vouchers, generous pension contribution, etc.). The opportunity to learn from experts in your fields, you can look forward to professional and soft trainings with us. We also offer talent programs or the opportunity to participate in voluntary CSR activities.
Your profile Knowledge of infrastructure technologies and solutions like: VMware solutions (ESXi, vSphere managment, vCenter, HA/FT/clusterization concepts, DR/SRM conceps); SAN/NAS storage solutions (DELL EMC Unity, Brocade / Cisco Nexus eg); Network devices - Cisco IOS/ASA/ISE (routers, switches, firewalls, etc.) ; MS TFS (Azure DevOps) implementation & administration experience is nice to have. Fluency in English and any other European language is an advantage. Analytical and solution oriented. Interested in following new server and database technologies and relevant communities.
Prague, Hlavní město Praha, Czech Republic
Full time
BNP Paribas
Related Jobs
Our company is under the wings of the French BNP Paribas. The star logo is familiar to most people thanks to the...

BNP Paribas - Prague, Hlavní město Praha - beBee S CZ

Company DescriptionVeeam – provides trusted backup solutions that deliver cloud data management and protection,...

Smartrecruiters - Prague, Hlavní město Praha - beBee S CZ

Purpose of the positionStrengthen the European Programming Acquisitions team with a new team member within rights...

Warner Media - Prague, Hlavní město Praha - beBee S CZ

Description:Do you speak Dutch? Are you looking for an interesting job where you could use your knowledge?We are...

Grafton Recruitment CZ - Prague, Hlavní město Praha - beBee S CZ