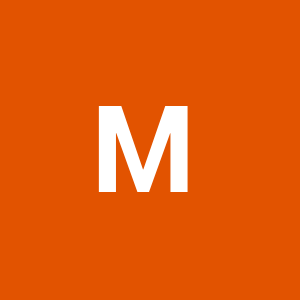 Master Data Management Domain - Part time for student
Found in: beBee S CZ
Description:
Job Requirements
Did you always want to work in a company where your work can have a real impact? Do you enjoy working in an international environment with lots of room for personal development? Are you ready to join a company where we cherish Diversity and Inclusion and the wellbeing of our employees?
Within the Global Business Services (GBS) Technology, Data, & Analytics organization, the incumbent is responsible for the qualification, data analysis, data accuracy and change control for Master Data. Working independently, the incumbent utilizes SAP knowledge, business processes knowledge and SOPs to solve issues in relation to master data and collaborates with other processes. Communicates and interacts with other Operational and Information Stewards to ensure fit-for-purpose data and to resolve issues regarding master data. Responsible for qualification and classification of data ensuring that all information is accurate and complete. In addition, offers recommendations to enhance workflow and increase efficiency.
Primary Activities
Develop and maintain a comprehensive understanding of all master data and process-related policies and procedures in order to effectively interface with internal and external clients and to proactively comply with audit requirements.
Audits MDM operational stewards work to ensure compliance with SOP for key controls over sensitive fields and information.
Reviews and analyzes system and passive data governance report to ensure high-quality data.
Supports departmental report and metrics generation.
Monitors data, analyzes reports and tracks specific activity to ensure records are synchronized. Acts to resolve all issues and discrepancies.
Support other MDM stewards, by providing cover when unavailable
Ensures compliance with data privacy.
Performs other activities and special projects as directed by work stream MDM Domain Lead or MDM Sr. Specialist
Besides a great atmosphere and flexible working environment, we also offer:
Hourly wage
Multinational environment in the leading pharma corporation
Meal vouchers and Multisport card
Development program (every month trainings, workshops, networking events, etc.)
Flexible working hours
Friendly working environment
Possibility of challenging career
Our Finance team brings together our financial perspectives into our overall strategic and tactical decision making. We use state-of-the-art techniques for financial analysis, planning, accounting, reporting and performance evaluation. This allows the organization to continue advancing medical innovation and improve lives.
Who we are ...
We are known as Merck & Co., Inc., Kenilworth, New Jersey, USA in the United States and Canada and MSD everywhere else. For more than a century, we have been inventing for life, bringing forward medicines and vaccines for many of the world's most challenging diseases. Today, our company continues to be at the forefront of research to deliver innovative health solutions and advance the prevention and treatment of diseases that threaten people and animals around the world.
What we look for ...
In a world of rapid innovation, we seek brave Inventors who want to make an Impact in all aspects of our business, enabling breakthroughs that will affect generations to come. We encourage you to bring your disruptive thinking, collaborative spirit and diverse perspective to our organization. Together we will continue Inventing For Life, Impacting Lives while Inspiring Your Career Growth.
Invent. Impact. Inspire.
We are proud to be a company that embraces the value of bringing diverse, talented, and committed people together. The fastest way to breakthrough innovation is when diverse ideas come together in an inclusive environment. We encourage our colleagues to respectfully challenge one another's thinking and approach problems collectively. We are an equal opportunity employer, committed to fostering an inclusive and diverse workplace.
Please note Axial, our third party recruitment partner, will retain and employ successful applicants for this program.
Search Firm Representatives Please Read Carefully:
Our company does not accept unsolicited assistance from search firms or recruitment agencies for this employment opportunity. Please, no phone calls or emails. All resumes submitted by search firms to any of our employees via email, the Internet or in any form without a valid written search agreement in place for this position will be deemed the sole property of our Company. No fee will be paid in the event the candidate is hired by our Company as a result of the referral or through other means.)
#PragueInterns
Requisition ID:P-100374
Prague, Hlavní město Praha, Czech Republic
Full time
MSD
Related Jobs
Job Requirements We're looking for students of Czech Universities, who are interested in a long-term collaboration with...

MSD - Prague, Hlavní město Praha - beBee S CZ

Job Requirements We're looking for students of Czech Universities, who are interested in a long-term collaboration with...

MSD - Prague, Hlavní město Praha - beBee S CZ

Job Requirements We're looking for students of Czech Universities, who are interested in a long-term collaboration with...

MSD - Prague, Hlavní město Praha - beBee S CZ

Job Requirements We're looking for students of Czech Universities, who are interested in a long-term collaboration with...

MSD - Prague, Hlavní město Praha - beBee S CZ