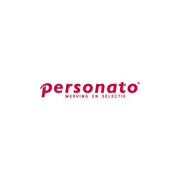 Project Engineer PSS, Czech Republic
Found in: beBee S CZ
Description:
SUMMARY OF ROLE Undertakes project design, implementation, factory acceptance test phases and creates documents developed for our customers within our project team according to agreed planning and functional requirements. The Engineer supports one or more Senior Engineers in the delivery of project related engineering deliverables and is responsible for assigned tasks. PRINCIPLE JOB RESPONSIBILITIES
• Customer Relations – supports Senior Engineers in understanding, managing and achieving each customer's expectations
• Project Execution – takes ownership of the engineering activities on all allocated tasks and proactively utilise methodologies, resources and techniques for minimising the execution cost, whilst maintaining the requisite schedule and quality standard
• Project Management – provides Senior Engineers with all necessary support and information to ensure that they are fully informed of resource requirements, progress and areas of risk for the allocated tasks
• Scope control – fully understands the scope of work within their portfolio, ensures that it is delivered to the requisite quality, budget and schedule and that the relevant Senior Engineer is fully informed, at the earliest opportunity, of any customer-initiated changes in scope
• HSE/Quality control – ensures that all engineering activities are undertaken in accordance with the Company's quality control processes and that the relevant standard is achieved – adheres to company's and customer HSEQ standards at all times
• Technical knowledge – acquires, maintains and actively shares knowledge and experience with the engineering team and the wider organisation
• Small Projects – where the business determines that the scope of a project does not justify having a separate Senior Engineer and Engineer, then the roles will be combined, and the Engineer will undertake both roles
• Other Duties – Performs other additional specific duties, when requested by the business
• Follow all Emerson procedures and guidelines
• Adhere to Emerson Ethical values at all time. REQUIRED QUALIFICATIONS AND EXPERIENCE
• Engineering degree or equivalent knowledge
• 3+ years of relevant automation industry experience working in system design, software and hardware engineering and implementation including factory acceptance test projects (process automation, systems and instrumentation)
• Computer literate (MS Office) with software programming skills
• Local language skills with proficient English (verbal and written)
• Willingness to work at customer site and abroad for a limited period of time
• Excellent computer skills
• Fluent in English CORE COMPETENCIES (Korn Ferry preferred)
• Collaborates
• Nimble Learning
• Optimizes Work Process
• Customer Focus
• Decision Quality
• Plans & Aligns
• Manages Complexity
• Drives Results Our inclusive company culture celebrates the unique perspectives, diversity of thoughts, and outstanding innovation that come to life when we actively seek to hire and develop the best, brightest team members from all backgrounds. These unique points of view help cultivate fresh thinking and new ideas, ensuring our continued success into the future.
Prague, Hlavní město Praha, Czech Republic
Full time
emerson
Related Jobs
SUMMARY OF ROLE Undertakes project design, implementation, factory acceptance test phases and creates documents...

Emerson Electric Co - Prague, Hlavní město Praha - beBee S CZ

SUMMARY OF ROLE Undertakes project design, implementation, factory acceptance test phases and creates documents...

Emerson - Prague, Hlavní město Praha - beBee S CZ

Amazon is seeking an experienced and business-oriented EU Engineering Project Manager to coordinate the planning and...

Amazon - Prague, Hlavní město Praha - beBee S CZ

Service Technician (m/w/d) in Olomouc, Czech Republic CZ, Prague | Skilled Worker / Semi-Skilled Worker | Full-Time |...

Vestas - Prague, Hlavní město Praha - beBee S CZ