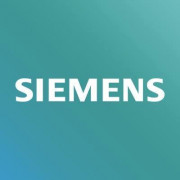 SW Developer of Superior Drive and Braking - System Control - Prague/Pilsen
Found in: beBee S CZ
Description:
We are Siemens Mobility Engineering, and we focus on the development of modern rolling stock and their components. We come up with innovative products and solutions not only for urban transportation but also for regional and high-speed trains. We are trendsetters and belong among the absolute leaders in this area.
Come join us as a member of our team of developers of superior rail transportation SW.
What will you do?



Design and development of SW for superior control of traction drives and braking control systems for rolling stock and metro units

Analysis of requirements, creation of specifications, design of architecture, and definition of an interface

Design, development, implementation and testing of control SW

Design and development of SW tools for testing control SW

Laboratory testing of SW

Support during vehicle commissioning

Cooperation with foreign partners

What can you look forward to?



Hiring bonus of CZK 100,000

Contact with the latest technologies and innovations

Interesting projects and cooperation with top-class experts

Creation of designs of comprehensive solutions in the area of control and testing SW

Friendly team enthusiastic about trains

Everyday use of foreign languages

Business trips abroad

What you should have?



Tertiary education in electrical engineering with a focus on electric drives or control systems

Knowledge of programming SW for control in real time and of transferring control data via communication busbars

Experience with the process of designing, developing, testing and maintaining SW that performs safety-relevant functions (SIL>0 according to standards for rail vehicles or automotive standards)

Practical experience in the control of traction drives or in the control of rolling-stock braking systems an advantage

Practical experience in the area of superior control of high-performance industrial drives or in the control of automotive brakes (ABS, retarder, etc.) also an advantage

Knowledge of at least some of the following programming languages and tools: C/C++, Python, Java, Matlab/Simulink, LabView/Veristand an advantage

Practical experience with designing and implementing physical models of electromechanical subsystems in the environment of Matlab/Simulink and/or LabView/Veristand an advantage

English or German for everyday communication

Be fluent in czech

What do we offer you?




25 days of vacation

Flexible working hours with a fixed core from 10am to 2pm

Possibility of working from home to better combine your work and private life

Corporate kindergarten close to the workplace

Language education during working hours at the employer's expense (English, German)

Advantageous offers for employees, e.g. a discount on a Škoda car, etc.

Advantageous mobile plan for private purposes (O2, T-Mobile)

Contribution towards meals in the form of e-meal vouchers

Opportunity to buy Siemens shares

Multisport card

Workplace nearby Stodůlky subway station in Prague or in Pilsen citycentre (Anglické nábřeží)

IN ADDITION, each employee has their own individual benefit budget (between CZK 24,000 and 48,000, depending on seniority) that according to their needs and consideration can be converted into:



Up to 8 extra days of paid leave beyond the standard 5 weeks

Contribution towards leisure-time activities in the Benefit plus cafeteria (can be used for culture, health, travelling, sports and education, including language courses)

contributions towards pension and/or life insurance

Send us your curriculum vitae, stop by for coffee and discover the secrets of transporting the future with us :-)

Prague, Hlavní město Praha, Czech Republic
Full time
Siemens
Related Jobs
We are Siemens Mobility Engineering and we focus on the development of modern rolling stock and their components. We...

Siemens - Prague, Hlavní město Praha - beBee S CZ

We are Siemens Mobility Engineering and we focus on the development of modern rolling stock and their components. We...

Siemens - Prague, Hlavní město Praha - beBee S CZ

About Job CTC Undisclosed Job Location Czech Republic Experience 0 - 3 yrs Description Valeo is a leading supplier of...

Techgig - Prague, Hlavní město Praha - beBee S CZ

We are a global acting team based in Prague and support our experts for product marketing of motors and drives. We...

Siemens - Prague, Hlavní město Praha - beBee S CZ