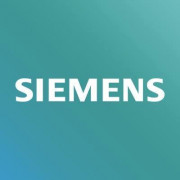 Rolling Stock functional safety Specialist - Praha/Ostrava
Found in: beBee S CZ
Description:
Our mission at Siemens Mobility EngineeringWe develop modern rolling stock in collaboration with our colleagues from abroad. We focus both on the overall layout as well as on designing sub-systems and cross-sectional characteristics. We create innovative products in the urban- and rail-transport area. We can manage global projects on our own and implement an entire vehicle project, from the definition of requirements through the development of SW/HW and mechanics to cross-sectional topics.
What is the result of our work?We are moving the limits of technology further and are setting new trends. By creating non-energy-demanding, zero-emission transport systems, we help the Czech Republic, the EU and the world meet targets in the areas of energy, climate and the environment. Every day we affect the lives of hundreds of thousands of passengers. You can take our metro in Vienna or London or use our high-speed train on a direct connection between London and Amsterdam. You can also often encounter Taurus, the world's fastest locomotive, on Czech tracks.
What does your future team look like?We like to finish assigned tasks completely. We do not reject quality coffee or well-chilled beverages. From time to time, we go to see our colleagues in Austria and Germany. We are not just colleagues; we are a group of friends who like to meet even after working hours. And even though every day is not a regular treat, we love getting up for work
What does a Functional Safety Specialist focus on in our company?



Application of the safety process in the rolling stock development

Preparing and creating the safety plans and safety classification of a train's functional groups and other relevant documentation

Coordinating and supporting the creation of safety analyses and other safety-relevant documentation within the entire project

Planning, introducing and monitoring safety processes, factoring in costs and deadlines

Presenting work results to internal and external partners

What should you have?



Tertiary technical education

Practical experience in functional safety, mainly in creating safety plans

Knowledge of FMECA and FTA methods; knowledge of safety standards (e.g. TSI, CSM RA, SIRF, EN50xx) is a plus

Very good knowledge of English or German

Organisational abilities and presentation skills

What can we offer?



A hiring bonus of CZK 50,000

25 days of vacation

Flexible working hours with a fixed core from 10 am to 2 pm

Possibility of working from home to better combine your work and private life

Corporate kindergarten in the vicinity of your workplace in Ostrava

Contribution towards meals in the form of e-meal vouchers

Opportunity to buy Siemens shares

Multisport card or ActivePass

Advantageous corporate mobile plan for private purposes

Advantageous offers for employees (e.g. a discount on a car or a recreation stay)

Workplace in the vicinity of the Stodůlky underground station in Prague or in 28. října Street in Ostrava

IN ADDITION, you will have your own personal budget (either CZK 24,000 or CZK 48,000, depending on seniority) that you can use according to your individual needs and consideration towards:



Up to 8 extra days of paid leave beyond the standard 5 weeks

Contribution towards leisure-time activities in the Benefit plus cafeteria (It can be used for culture, health, travelling, sports and education, including language courses)

Contribution towards pension and life insurance


Send us your CV in English, stop by for a coffee, and get to the heart of the transport of the future with us :-)
Prague, Hlavní město Praha, Czech Republic
Full time
Siemens
Related Jobs
What do we do at Siemens Mobility Engineering? We have about 350 colleagues in the Czech Republic. Together we develop...

Siemens - Prague, Hlavní město Praha - beBee S CZ

Popis poziceWhat do we do at Siemens Mobility Engineering? We have about 350 colleagues in the Czech Republic. Together...

Siemens - Prague, Hlavní město Praha - beBee S CZ

What do we do at Siemens Mobility Engineering? We have about 350 colleagues in the Czech Republic. Together we develop...

Siemens - Prague, Hlavní město Praha - beBee S CZ

We are Siemens Mobility Engineering and we focus on the development of modern rolling stock and their components. We...

Siemens - Prague, Hlavní město Praha - beBee S CZ