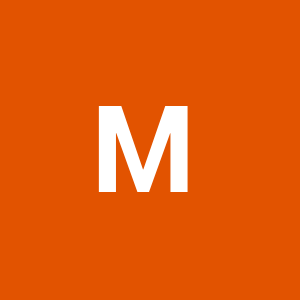 Finance Planning & Analysis Specialist - part time for a student
Found in: beBee S CZ
Description:
Job Requirements
Did you always want to work in a company where your work can have a real impact? Do you enjoy working in an international environment with lots of room for personal development? Are you ready to join a company where we cherish Diversity and Inclusion and the wellbeing of our employees?
Responsibilities:
Managing and maintaining a portfolio of projects/initiatives with applied GBS resources. Maintenance includes one-time mass coordination for ensuring accuracy and completeness
Ensure each initiative has a clearly description, objective and business case. The person will leverage NPV as the metric to ensure appropriate allocation of capital
The Analyst will be working under the supervision of GBS finance team while working with the CI and PM portfolio team for demand intake process and policies
In this process the person will enhance their understanding across all the GBS workstreams i.e. AtR, STS, OtC, MMD and OPS
The person will also be collaborative with personnel in technology because of the digital transformation associated with these investments
Collaborate with the GPO (Global Process Owners organization), IT (Information Technology) teams and COE's (Centers of Excellence) to drive consistency and accuracy of the project portfolio
Running of project reporting and PowerBi dashboards on regular basis and coordinating updates and monthly deliverables
Work efficiently in a multicultural environment throughout the project coordination activities which usually includes: demand intake, validation, business case verification, baseline comparisons, change impacts and data review.
Support upcoming migration of Project Portfolio from current MSPS solution into future solution including data cleansing, data validation and data reconciliation after the move
Provide support, reporting and coordination effort for projects, webpages and change management as executed for GBS PMO team, GBS finance team and BPO Vendor Management team
Required Experience and Skills:
Excellent written and verbal communication skills
Must speak English and second language as a plus
Ability to operate independently
Problem Solving
What we offer:
Hourly wage
Multinational environment in the leading pharma corporation
Meal vouchers and Multisport card
Development program (every month trainings, workshops, networking events, etc.)
Flexible working hours
Friendly working environment
Possibility of challenging career
Our Finance team brings together our financial perspectives into our overall strategic and tactical decision making. We use state-of-the-art techniques for financial analysis, planning, accounting, reporting and performance evaluation. This allows the organization to continue advancing medical innovation and improve lives.
Who we are ...
We are known as Merck & Co., Inc., Kenilworth, New Jersey, USA in the United States and Canada and MSD everywhere else. For more than a century, we have been inventing for life, bringing forward medicines and vaccines for many of the world's most challenging diseases. Today, our company continues to be at the forefront of research to deliver innovative health solutions and advance the prevention and treatment of diseases that threaten people and animals around the world.
What we look for ...
In a world of rapid innovation, we seek brave Inventors who want to make an Impact in all aspects of our business, enabling breakthroughs that will affect generations to come. We encourage you to bring your disruptive thinking, collaborative spirit and diverse perspective to our organization. Together we will continue Inventing For Life, Impacting Lives while Inspiring Your Career Growth.
Invent. Impact. Inspire.
We are proud to be a company that embraces the value of bringing diverse, talented, and committed people together. The fastest way to breakthrough innovation is when diverse ideas come together in an inclusive environment. We encourage our colleagues to respectfully challenge one another's thinking and approach problems collectively. We are an equal opportunity employer, committed to fostering an inclusive and diverse workplace.
Please note Axial, our third party recruitment partner, will retain and employ successful applicants for this program.
Search Firm Representatives Please Read Carefully:
Our company does not accept unsolicited assistance from search firms or recruitment agencies for this employment opportunity. Please, no phone calls or emails. All resumes submitted by search firms to any of our employees via email, the Internet or in any form without a valid written search agreement in place for this position will be deemed the sole property of our Company. No fee will be paid in the event the candidate is hired by our Company as a result of the referral or through other means.)
#PragueInterns
Requisition ID:P-100380
Prague, Hlavní město Praha, Czech Republic
Full time
MSD
Related Jobs
Job Requirements We're looking for students of Czech Universities, who are interested in a long-term collaboration with...

MSD - Prague, Hlavní město Praha - beBee S CZ

Job Requirements We're looking for students of Czech Universities, who are interested in a long-term collaboration with...

MSD - Prague, Hlavní město Praha - beBee S CZ

Logistics Specialist with French – part-time Náplň práce International brewer company is looking for a part-time...

jobDNES - Prague, Hlavní město Praha - beBee S CZ

OverviewInternational brewer company is looking for a part-time Logistics Specialist with French and English. Are you...

Manpower - Prague, Hlavní město Praha - beBee S CZ