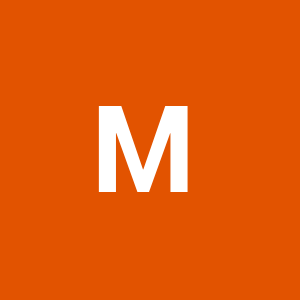 Research Department IT Data Scientist
Found in: beBee S CZ
Description:
Job Description
We are a global health care leader with a diversified portfolio of prescription medicines, vaccines and animal health products.
Our company's Information Technology division partners with colleagues across the business to help serve our patients and customers around the world. Ours is a high-energy team of dynamic, innovative individuals dedicated to advancing our contribution to global medical innovation by leveraging information and technology to efficiently advance the business by driving revenue and productivity.
We are seeking Data Scientist to help develop applications that deliver data driven insights and improved business outcomes. Reporting to the Associate Director of Advanced Analytics, our Research & Development Division IT Decision Support, this position will work support the decision makers and problem solvers across Clinical to Sustain on Market lifecycle of our products. This position will be a "hands-on" with a strong focus on the skills needed to extract scientific and business meaning from and interpret data using all kinds of advanced analytics method – statistical, mathematical, including simulations, optimizations, machine learning. Work may include, but is not limited to: quantitative decision analysis, decision optimization, process simulation, root cause analysis, machine learning, design of experiments, factor and driver analysis, segmentation, and prediction.
Primary job responsibilities include:
Understanding of the business challenge resp. business context of the decision to be supported
Suggesting the appropriate mathematical approach
Building mathematical or statistical models using the available data
Assembly and use of scientific literature and experimental data to estimate parameters in mathematical models.
Development of the (quality, documented, and reusable) SW code to run the analysis
Use of tools such as R, SAS and/or SPSS, Matlab or Mathematica to design and develop analytical models for advanced techniques such as forecasts, simulations, and optimizations
Interpret the results and provide the advices to the business stakeholders
Assessment of the output of analytical solution and use the data to draw conclusions, identification of options, and making recommendations.
Building and maintaining of knowledge on the data sources, the data quality and metadata
Recognition of the repeatable situation and suggesting the appropriate level of automation of analytics
Promotion of a culture of modelling and analytics as a differentiator and competitive advantage – an environment that places high value on embedding analytical tools within business processes, and using information in real time to make fact-based decisions.
Qualifications and Education Minimum Requirement:
PhD or MSc Degree Degree in Mathematics, Statistics, Information Technology, Operations Research / Optimization, Machine Learning, Engineering, or other related field
Desired Experience and Skills (not compulsory):
Passion for advanced analytics (mathematics) and applying it to help prevent and cure disease.
The ability to formulate models, analyze them, and program and run simulations in some appropriate system (for example R).
Extensive knowledge in one or more of the following areas: Mathematical analysis and modeling, probability, stochastic processes, econometrics, graph theory.
Demonstrated communication and interpersonal skills, including the ability to make high-level presentations for senior executives.
Strong analytical and problem-solving skills and ability to work with incomplete or imperfect data, Ability to interpret and use the analytics results within the real business context.
Ability to work both independently and collaboratively within a globally dispersed team.
Strong communication & collaboration skills with diverse stakeholders.
Current Employees apply HERE
Current Contingent Workers apply HERE
Search Firm Representatives Please Read Carefully
Merck & Co., Inc., Kenilworth, NJ, USA, also known as Merck Sharp & Dohme Corp., Kenilworth, NJ, USA, does not accept unsolicited assistance from search firms for employment opportunities. All CVs / resumes submitted by search firms to any employee at our company without a valid written search agreement in place for this position will be deemed the sole property of our company. No fee will be paid in the event a candidate is hired by our company as a result of an agency referral where no pre-existing agreement is in place. Where agency agreements are in place, introductions are position specific. Please, no phone calls or emails.
Employee Status:
Regular
Relocation:
No relocation
VISA Sponsorship:
No
Travel Requirements:
Flexible Work Arrangements:
Shift:
Valid Driving License:
Hazardous Material(s):
Number of Openings:
1
Requisition ID:R139958
IT Riverview, Czech Republic
Full time
MSD
Related Jobs
Job DescriptionWe are a global health care leader with a diversified portfolio of prescription medicines, vaccines and...

MSD - IT Riverview, - beBee S CZ

Job DescriptionAs part of this new TIO&E/AMS team, the candidate will have the opportunity to work on a Global IT Team...

MSD - IT Riverview, - beBee S CZ

Job DescriptionJoin Data Governance team that is responsible for ongoing growth and support of our Data Governance...

MSD - IT Riverview, - beBee S CZ

Job DescriptionJoin Data Governance team that is responsible for ongoing growth and support of our Data Governance...

MSD - IT Riverview, - beBee S CZ