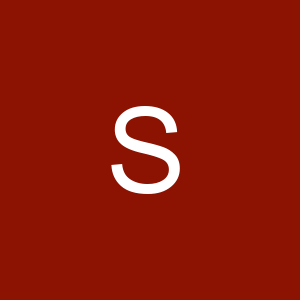 Project Technical Support
Found in: beBee S CZ
Description:
Company Description
Devoteam is a leading consulting firm focused on digital strategy, tech platforms and cybersecurity.
By combining creativity, tech and data insights, we empower our customers to transform their business and unlock the future.
With 25 years' experience and 8,000 employees across Europe and the Middle East, Devoteam promotes responsible tech for people and works to create better change.
Creative tech for Better Change
Job Description
We are looking for Project technical support.
Mission: Operate and Support Project related activities assigned by the Technical Team Leader of the project.
Responsibilities
The main responsibility is to provide technical support to the Project Team and mostly to help the IT Country managers for all related activities required locally in order to implement the project scope (AD consolidation).
Provide support on the audit of the current country AD (Active Directory) infrastructure, establish together with the Project team action plan, monitor deployment and other actions related to new solutions or changes.
Proceed with technical changes required by the project following change management process if needed.
Work and communicate with the t:nd-users with a service mindset at the appropriate level in order to perform AD migration activities.
Assist local IT Teams in the countries with the technical issues that are in the project scope area.
Liaise within our international organization, data centers, application owners as well as other technical functions abroad to understand countries specifics and support the project team in order to plan the project activities.
Perform testing activities (end user level) on the various applications and identify potential issues related to 1AM ( Access and Identity management).

Qualifications
Strong team player with very good communication skills Good understanding of the Project lifecycle
Multitasking person able to work in fast-paced environment
Good IT Infrastructure & Operations background - understands technology at high level
Able to evaluate information, identify key issues and formulate conclusions based on sound, practical judgment, experience and common sense
General knowledge of networking but strong Windows Server, Windows 10 and client environments. Solid knowledge and experience of end user computing devices running Windows, Microsoft Office, and IOS.
Good understanding of the Change Management Process(SNOW) ITIL Knowledge

Praha 1, Hlavní město Praha, Czech Republic
Full time
Smartrecruiters
Related Jobs
Job DescriptionDevoteam Czech Republic provides IT expertise across the EMEA region, partnering with global players in...

Smartrecruiters - Praha 1, Hlavní město Praha - beBee S CZ

Company Description We are digital transformakers delivering innovative technology consulting for businesses and...

Devoteam - Praha 1, Hlavní město Praha - beBee S CZ

Company DescriptionEldison is a law firm providing a high standard of legal services to entrepreneurs and start-ups. We...

Smartrecruiters - Praha 1, Hlavní město Praha - beBee S CZ

Company DescriptionWe are digital transformakers delivering innovative technology consulting for businesses and...

Smartrecruiters - Praha 1, Hlavní město Praha - beBee S CZ