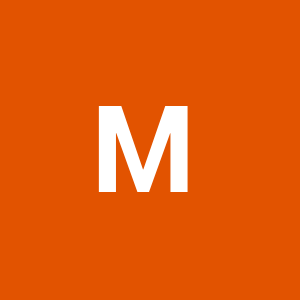 DNS, DHCP, IPAM Network Engineer
Found in: beBee S CZ
Description:
Job Description
Primary job responsibilities include:
Provide engineering expertise for existing/new DDI implementations, cloud environment integrations, project designs, and standards development
Provide Tier 4 escalation troubleshooting, investigation and problem solving skills, with the ability to quickly identify and mitigate DDI problems
Assist T1 – T3 teams with advanced DDI administrative services
Understanding of Global Enterprise Networking environments and ability to contribute to cross-functional technology deployments.
Evaluate, test, and deploy new DDI related technologies and solutions
Partner with the InfoSec teams to assess potential exposure to vulnerabilities, identify mitigation plans and ensure compliance, while following relevant best practices
Develop, monitor, and report the appropriate metrics to measure DDI performance and availability and to identify necessary improvements in policies and procedures
Work closely with cross-functional teams across multiple disciplines to gather and define DDI automation and integration requirements
The individual must have the technical and leadership skills to engineer and deliver these services worldwide.
Lead in region discussions with stakeholders over requirements and demand.
Education Minimum Requirement:
MSc Degree or BSc Degree or equivalent with relevant experience in Engineering or Computer Science, or equivalent experience.
Required Experience and Skills:
Expert level enterprise DNS/DHCP and IPAM (DDI) architecture, management and support experience
Experience with Infoblox suite of products
Proficiency in Linux management and scripting
Experience with private cloud integration (AWS, Azure)
Proficiency with NTP and clock management
Solid knowledge of Network Infrastructure, design, TCP/IP and networking protocols
Ability to develop detailed process and procedure documentation
Ability to continually acquire new skills
Ability to accomplish objectives while working collectively with the Global team, IT divisional teams, country IT departments and business teams
Demonstrates both tactical as well as strategic thinking and creative problem solving
Excellent English written and verbal communications skills
Good negotiation and presentation skills
Desired Experience and Skills:
Experience supporting Anycast DNS
Industry recognized certifications such as CCIE
Who we are ...
We are known as Merck & Co., Inc., Kenilworth, New Jersey, USA in the United States and Canada and MSD everywhere else. For more than a century, we have been inventing for life, bringing forward medicines and vaccines for many of the world's most challenging diseases. Today, our company continues to be at the forefront of research to deliver innovative health solutions and advance the prevention and treatment of diseases that threaten people and animals around the world.
What we look for ...
Imagine getting up in the morning for a job as important as helping to save and improve lives around the world. Here, you have that opportunity. You can put your empathy, creativity, digital mastery, or scientific genius to work in collaboration with a diverse group of colleagues who pursue and bring hope to countless people who are battling some of the most challenging diseases of our time. Our team is constantly evolving, so if you are among the intellectually curious, join us—and start making your impact today.
We are proud to be a company that embraces the value of bringing diverse, talented, and committed people together. The fastest way to breakthrough innovation is when diverse ideas come together in an inclusive environment. We encourage our colleagues to respectfully challenge one another's thinking and approach problems collectively. We are an equal opportunity employer, committed to fostering an inclusive and diverse workplace.
Current Employees apply HERE
Current Contingent Workers apply HERE
Search Firm Representatives Please Read Carefully
Merck & Co., Inc., Kenilworth, NJ, USA, also known as Merck Sharp & Dohme Corp., Kenilworth, NJ, USA, does not accept unsolicited assistance from search firms for employment opportunities. All CVs / resumes submitted by search firms to any employee at our company without a valid written search agreement in place for this position will be deemed the sole property of our company. No fee will be paid in the event a candidate is hired by our company as a result of an agency referral where no pre-existing agreement is in place. Where agency agreements are in place, introductions are position specific. Please, no phone calls or emails.
Employee Status:
Regular
Relocation:
No relocation
VISA Sponsorship:
Travel Requirements:
Flexible Work Arrangements:
Shift:
Valid Driving License:
Hazardous Material(s):
Number of Openings:
1
Requisition ID:R125057
Five, Czech Republic
Full time
MSD
Related Jobs
Job DescriptionThe main objective of this role is to design & implement automated software methods for controlling the...

MSD - Five, - beBee S CZ

Job DescriptionThe High-Performance Computing (HPC) group is part of the Research and Development Sciences IT department...

MSD - Five, - beBee S CZ

Job DescriptionWe are seeking an energetic, forward thinking professional to join our Information Technology group in...

MSD - Five, - beBee S CZ

Job DescriptionThe Merck Research Labs Cloud group is part of the Research and Development Sciences IT department...

MSD - Five, - beBee S CZ