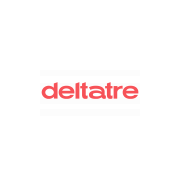 Product Site Reliability Engineer - Video Experiences, Product
Found in: beBee S CZ
Description:
We're an end-to-end provider of premium products and services for global sport and media operators. We push boundaries every day to offer the most reliable, scalable, engaging end-to-end offerings that continually meet and exceed fan expectations and maximise client value. Underpinned by data we're able to determine the best experiences to drive business growth. Deltatre provides strategy, planning, consultancy across all stages of our client's lifecycle.Your Role
As a SRE in our product development team, you will ensure the reliability of our SaaS platform, mtribes, by managing availability, latency, performance, efficiency, change management, monitoring, emergency response and capacity planning.
Site Reliability Engineering is a hybrid role. You will be involved in architecture, system design, performance, and load testing as well as automation of infrastructure or analyzing vast amounts of data to find trends and suggest improvements. As Site Reliability Engineer you will be conducting incident post-mortems and root cause analyses.
Every day we are identifying service problems and areas for improvement and helping to implement solutions.
Responsibilities
Engage with the whole system lifecycle, from inception and design through to deployment, operation and refinement.

Support services before they go live through capacity planning and launch review.

Optimise services once they are live by measuring and monitoring availability, latency and overall system health.

Uphold best practice for observability, alerting and alarming.

Be aware of key DevOps and SRE practices, include GitOps, Pets v Cattle, SLA/SLO.
Our multi-discipline team's talent and personality are key to our success. We look for talented individuals with the right combination of a 'can do' approach, strong work ethic, integrity, friendliness, and attention to detail.
The right person can look forward to thriving in a dynamic, fast-paced, creative, and supportive environment.
If you love coding, automation and infrastructure and can demonstrate great software engineering experience – we would love you to join our team.We are looking for a persistent problem solver, always focused on mitigating issues and owning a problem until a resolution is in place, with experience with the majority of the components from our technology stack:
AWS

Familiarity with either GoLang / .NET /

Kubernetes (EKS)

Istio

Postgres

Kinesis Analytics

Kafka, Terraform

Grafana/Prometheus

Helm

ArgoCD.
Catch our attention with experience in:
One or more general-purpose programming languages Java, Powershell, Python

Ability to read, understand and debug .NET considered as a big advantage. Our backends are written in C#.

IaC with Terraform or CloudFormation

Monitoring MongoDB in a production environment

Developing software for highly scalable/distributed systems

Hands-on expertise with microservices using virtualization or containerization

Full-stack troubleshooting skills across network, application, hardware, and distributed services layers

Familiarity with load testing tools such as k6, Gatling or JMeter

What's in it for you
Small, creative, close-knit Engineering team who love to collaborate

Global company with huge growth potential

25 days annual leave

5 sick days

Multisport card

Meal vouchers

Unlimited contract
We are committed to ensuring that we provide equal opportunities for all. Please let us know if you need us to make any adjustments or if you have any special requirements for the interview process. Depending on the role this normally includes a written test and interview.
Please note that we will only contact successfully shortlisted candidates.
Recruiters – we have handled this one internally Thanks.
Prague, Hlavní město Praha, Czech Republic
Full time
Deltatre
Related Jobs
Your RoleAs a SRE in our product development team, you will ensure the reliability of our SaaS platform, mtribes, by...

Deltatre - Prague, Hlavní město Praha - beBee S CZ

Deltatre is a leading end-to-end provider of premium products and services for global sport and media operators. We push...

Deltatre - Prague, Hlavní město Praha - beBee S CZ

We are looking for a passionate software engineering leader with a proven track record of building great engineering...

Deltatre - Prague, Hlavní město Praha - beBee S CZ

We're Deltatre - Come and join usThe Video Experiences Business Unit at Deltatre is focused on leading OTT products and...

Deltatre - Prague, Hlavní město Praha - beBee S CZ