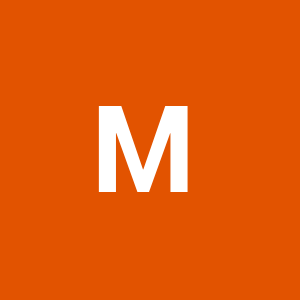 Senior Agile Coach Lead
Found in: beBee S CZ
Description:
Job Description
As a Senior Agile coach within the Agile competence you will
lead Transformation of delivery teams by

leading engagements with internal leaders to initiate or advance their Agile journey with a sharp focus on outcomes and creating consistency in principles, approaches, language and communications
actively participating and driving Agile and digital transformation efforts/initiatives across the whole organization
providing expert coaching as teams move through Op model maturity including definition and improvement of delivery methods, used tools, identification of process improvement etc.
applying and developing scaling frameworks and approaches, providing counseling on guardrails and industry-proven practices and patterns for how to scale
guiding teams through initial lighthouses to ensure consistency and value capture
create a culture of identification reusable components, services, solutions helping other team to speed-up delivery

be active in building Agile competency by

Hire, mentor and build key talents of Scrum Masters/Agile Coaches, Delivery Managers, Project Managers within the product management and agile coaching competence
join a team of like-minded passionate professionals in a flexible multi-cultural environment
work across teams, groups and organization
Model Agile in the way you think and act to inspire cultural change throughout the global organization
Oversee coach onboarding and ongoing guidance to effectively support transformation and achievement of outcomes

cooperate on Change management by

conducting trainings and workshops about Agile principles, Scrum, Compliance, Product Delivery, etc. across the whole organization
Provide a combination of micro-trainings, mentoring and coaching sessions to leadership to help the organization get to better decisions faster, whilst also incorporating agile principles like bets / hypotheses, feedback loops etc.
Partnering with other leads understand the strategy and the future direction of the CTO organizations
Creating and implementing change management strategies and plans that maximize employee adoption and usage and minimize resistance.
Driving relevant change management activities to achieve desired goals
Managing measurement to evaluate effectiveness of change management and achieving desired outcomes/goals
Number of direct reports: 5+
Team size: 5+
Position Qualifications
Education Minimum Requirement: B.A./B.S. required; B.S. Degree in Business, Computer Science, Engineering, or related field (or equivalent work experience in a related field); Advanced degree is preferred.
Required Experience and Skills
5+ years of hands-on experience with agile software development
Prior experience leading teams and working with technology and user experience professionals to define, scope, and prioritize product requirements
Demonstrated ability to effectively collaborate and communicate with a variety of audiences and stakeholders including, but not limited to executive management, business leaders, IT peers, and colleagues worldwide
Active listening with the demonstrated ability to proactively and confidently engage with key stakeholders to gain an understanding of the business' evolving IT needs, develop and recommend innovative and cost-effective solutions, and explain technology-related issues to non-technical audiences.
Demonstrated experience developing, leading and supporting an IT vision and direction including experience developing strategic IT plans, developing the associated financial analyses and translating budgeted plans into tactical, actionable operational initiatives.
Demonstrated leadership in achieving shared objectives in a matrix organization, managing cross-divisional initiatives, and cross-functional teaesults-orientation with the proven ability and reputation for developing plans and implementing them successfully.
Expert working knowledge and experience in advancing Agile Mindset and approaches, at a team and op model level with a track record of results - minimum of 5 years' experience in this field
Excellent presentation, facilitation and communication skills, both written and oral, are required to synthesize key issues, and communicate/persuade constituencies towards specific actions and initiatives
Well organized, highly motivated, outcome driven and results oriented with the ability to prioritize and drive measurable value
Mindset

Bold & challenging
resilient,
adaptive,
collaborative, listening,
learner

Preferred Experience and Skills
Prior strategy and delivery experience focused on Data and Analytics, foundation platforms or Automation.
Prior experience working in an infrastructure organization that operated in a product team model with emphasis on user experience, agility, and automation.
Prior experience working on a large transformational change initiative
Proven ability to work cross-functionally and cross-regionally across multiple organizational units.
Fluency in English.

Furthermore, we will be happy if you know or have heard of one of these
Design thinking/Double diamond
Lean UX, Interaction design, User research and usability testing
Continuous Discovery
Design sprint
Project & Product Management
Current Employees apply HERE
Current Contingent Workers apply HERE
Search Firm Representatives Please Read Carefully
Merck & Co., Inc., Kenilworth, NJ, USA, also known as Merck Sharp & Dohme Corp., Kenilworth, NJ, USA, does not accept unsolicited assistance from search firms for employment opportunities. All CVs / resumes submitted by search firms to any employee at our company without a valid written search agreement in place for this position will be deemed the sole property of our company. No fee will be paid in the event a candidate is hired by our company as a result of an agency referral where no pre-existing agreement is in place. Where agency agreements are in place, introductions are position specific. Please, no phone calls or emails.
Employee Status:
Regular
Relocation:
No relocation
VISA Sponsorship:
Travel Requirements:
Flexible Work Arrangements:
Shift:
Valid Driving License:
Hazardous Material(s):
Number of Openings:
1
Requisition ID:R137237
Five, Czech Republic
Full time
MSD
Related Jobs
Job DescriptionAs Platform Architecture Lead, you will collaborate with platform and other software engineering teams,...

MSD - Five, - beBee S CZ

Job DescriptionThe Product Technical Lead is responsible for ensuring applications being developed to support our...

MSD - Five, - beBee S CZ

Job DescriptionOverviewOur team accelerates value for the business by providing services, products and platforms to...

MSD - Five, - beBee S CZ

Job DescriptionOur Company Information Technology division partners with colleagues across the business to help serve...

MSD - Five, - beBee S CZ