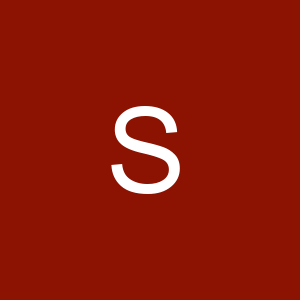 Software Engineer II
Found in: beBee S CZ
Description:
Company Description
Accolade is an on-demand healthcare concierge for employers, health plans, health systems and consumers. Our team of compassionate, exceptional professionals is supported by breakthrough science and technologies to guide people through the healthcare system in a deeply personalized manner. By taking the time to get to know each person, understand the context of their healthcare decisions, build trust and influence decisions, we deliver industry-leading engagement levels, satisfaction scores unseen in healthcare, better health outcomes, and cost savings of more than 10 percent.
Accolade has been recognized as one of the nation's 25 most promising companies by Forbes magazine, the fastest-growing private healthcare company by Inc. 500 and a Top Workplace in Philadelphia for five consecutive years. For more information, visit
Job Description
As a Software Engineer joining our team, you will be building external-facing software to serve our end users using TypeScript, React, and You will work in an agile team on a mission to deliver a better healthcare experience and guidance to our members and customers in these exceptionally challenging times for the US healthcare markets (over 8Ms members).
A day in the Life...
Implementing web UI products to help our members self-service
Working with AWS cutting-edge technologies for Commercial and Government Clouds
Working on applications critical to guiding members and customers navigate the complexity of the US healthcare system during an exceptionally complex moment
Building and integrating new features backed by a constantly growing in-house microservice ecosystem
Raising the quality bar of our codebase, with every pull request
Displaying ownership of our product, aided by monitoring (NewRelic), alerting (NewRelic and PagerDuty), and test automation
Working closely with other teams on shared greenfield projects
A look outside the day to day:
Competent and autonomous team
Place where ideas and opinions are encouraged, not feared
Place where team members motivate each other
Place where effectivity is valued more than putting in overtime
Qualifications
Demonstrated education, skills and experience to be successful in this role:
Experience with building front-end with React, TypeScript and
Experience with CI/CD (Jenkins), test automation, agile development
Experience with microservices, distributed systems (on AWS is a plus)
Experience with non-Node backend development is a plus
Additional Information
What can you expect from us:
Fun, transparent and informal working culture
Interesting and challenging projects
Great work-life balance
Work in an international environment and opportunities to grow
Regular company events
Participation in various conferences and continuous learning
Competitive salary and benefit package
Support during your relocation process​
Do you want to know more about us?
Check out 👇 :
Our Instagram 📷 @we_are_accolade_prague
Our award-winning office 🏢
Prague team on youtube 🎥 :
Praha 8, Hlavní město Praha, Czech Republic
Full time
Smartrecruiters
Related Jobs
Company DescriptionAccolade is an on-demand healthcare concierge for employers, health plans, health systems, and...

Smartrecruiters - Praha 8, Hlavní město Praha - beBee S CZ

Company DescriptionWhere it all began...Accolade is an on-demand healthcare concierge for employers, health plans,...

Smartrecruiters - Praha 8, Hlavní město Praha - beBee S CZ

Company DescriptionAccolade is an on-demand healthcare concierge for employers, health plans, health systems and...

Smartrecruiters - Praha 8, Hlavní město Praha - beBee S CZ

Company DescriptionAccolade is an on-demand healthcare concierge for employers, health plans, health systems and...

Smartrecruiters - Praha 8, Hlavní město Praha - beBee S CZ