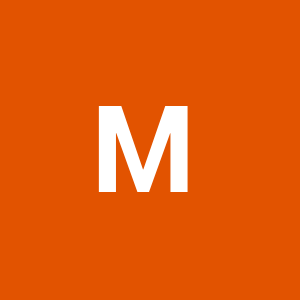 Data Governance Architect
Found in: beBee S CZ
Description:
Job Description
Join Data Governance team that is responsible for ongoing growth and support of our Data Governance initiative. The team focuses both on the delivery of data governance programs, adoption in our company and also on exploration of new capabilities.
We are looking for enthusiastic professional with:
BSc or MSc degree or equivalent with relevant experience in Computer Science or Linguistics
Enthusiasm to learn new things
Strong Communication Skills and Team cooperation skills
Customer Focus mindset
Knowledge and experience with Data governance (2+ years)
In a nutshell, your responsibilities will be:
Work with customers on programs related to Data Governance, from first contact to ongoing delivery and social adoption.
Work with top technologies (Collibra, AWS, Reporting Tools, Data Warehousing, Modelling)
Use agile methodologies to deliver the highly visible and business focused programs
Promoting Concepts of Data Governance
Advantage is the knowledge of

Data modelling
Reporting tools
Business intelligence
Integration
Linguistics, ontologies, taxonomies
Current Employees apply HERE
Current Contingent Workers apply HERE
Search Firm Representatives Please Read Carefully
Merck & Co., Inc., Kenilworth, NJ, USA, also known as Merck Sharp & Dohme Corp., Kenilworth, NJ, USA, does not accept unsolicited assistance from search firms for employment opportunities. All CVs / resumes submitted by search firms to any employee at our company without a valid written search agreement in place for this position will be deemed the sole property of our company. No fee will be paid in the event a candidate is hired by our company as a result of an agency referral where no pre-existing agreement is in place. Where agency agreements are in place, introductions are position specific. Please, no phone calls or emails.
Employee Status:
Regular
Relocation:
Domestic/International
VISA Sponsorship:
Travel Requirements:
10%
Flexible Work Arrangements:
Shift:
1st - Day
Valid Driving License:
Hazardous Material(s):
Number of Openings:
1
Requisition ID:R119827
IT Riverview, Czech Republic
Full time
MSD
Related Jobs
Job DescriptionJoin Data Governance team that is responsible for ongoing growth and support of our Data Governance...

MSD - IT Riverview, - beBee S CZ

Job DescriptionProduct Architect in Digital Marketing and Content Strategy Human Health IT (HHIT) is on a journey to...

MSD - IT Riverview, - beBee S CZ

Job DescriptionWe are a global health care leader with a diversified portfolio of prescription medicines, vaccines and...

MSD - IT Riverview, - beBee S CZ

Job DescriptionWe are a global health care leader with a diversified portfolio of prescription medicines, vaccines and...

MSD - IT Riverview, - beBee S CZ