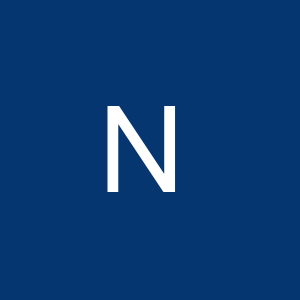 Bilingual Recruitment Consultant - International career
Found in: European Language Jobs
Description:
Description
Are you interested in a commercial career abroad? Do you want to join a company that gives you all the possibilities to succeed? Are you motivated to work in a role where you are financially rewarded for your work?

We are NonStop Consulting, one of Europe's fastest-growing recruitment and executive search firms with offices in London, Prague, Boston, Bucharest and Luxembourg. We are currently looking for a Bilingual Recruitment Consultants to join our team in Prague We are hiring for several of our European teams so are looking for candidates who speak English + one of the following; French, German, Czech, Dutch, Danish or Swedish.

The Role

This is a role where you will be essentially growing your own business, speaking to international businesses every day and determining their recruitment needs. It will be up to you to then go out to the market and find the right talent for your clients needs. If you are someone that likes to be rewarded for their hard work then this is the job for you. You will take home a large share of the profits that you bring into the business.

Joining us in Prague is going to be an amazing career opportunity for you but also a chance to learn a new culture and explore a new city. Prague has an excellent ex-pat community so it is a fantastic city for a young person.

Apply now to have a discussion with one of our team members at NonStop who can give you more information on this offer.
Please note we can only accept applications from candidates who hold valid European Union passport and are able to work in Europe without visa sponsorship.
NonStop is part of the largest recruitment and most dynamic agencies in Europe. We spend a lot of time training our consultants to become real experts in their field in order to have the best customer service alongside the best working ethics.
Requirements

* Highly motivated, resilient and driven people
* Strong communication skills
* Ability and willingness to learn
* Commercial mind-set
* Fluent in English and one of the following; French, German, Dutch, Danish or Swedish.

 
Offer
What we offer

* Award-winning training programme you will be given all of the necessary training and support in order to kick-start your recruitment career.
* Genuine meritocracy -Get promoted based on your own hard work and effort with our transparent, meritocratic career path. All of our Directors and Managers started their NonStop journey as trainees.
* Uncapped Commission Structure - The sky is the limit in terms of what you can earn, with our above industry norm structure.
* International Offices and hub in Prague - Possibility to visit many European cities with our various business hubs. 26 different nationalities in NonStop.
Prague, Czech Republic
Full time
NonStop Consulting
Related Jobs
Description Are you looking for an international career where your success and rewards are purely...

NonStop Consulting - Prague, - European Language Jobs

Description Are you looking for an international career where your success and rewards are purely...

NonStop Consulting - Prague, - European Language Jobs

Description Are you looking for an international career where your success and rewards are purely...

NonStop Consulting - Prague, - European Language Jobs

Description Are you looking for an international career where your success and rewards are purely...

NonStop Consulting - Prague, - European Language Jobs