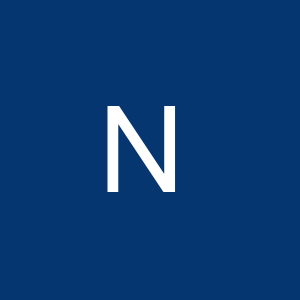 Recruiter/Head-Hunter - sales role - relocate in Prague
Found in: European Language Jobs
Description:
Description
Are you looking for a new challenge and do you like working in a team?

NonStop Recruitment is currently looking for ambitious people to come to Prague and join our growing German / English / US / French / Italian / German team. You will follow an internal training of several weeks in our offices to launch your international career

Our offices in Prague are the starting point of your career (don't worry, we provide relocation assistance and financial support for your installation). Afterwards, you will have the opportunity to join our other offices located in Portsmouth, London (UK), Luxembourg or other offices in Europe being created...

Missions :

* Create, develop and maintain a constant contact with a pool of candidates on a specific profession.
* Obtain job descriptions from your clients
* Identify the prerequisites for each position
* Publish job offers on job boards and social networks
* Define the appropriate search strategy
* Detect and identify the best profiles
* Evaluate candidates by phone
* Follow up on the recruitment process of your candidates

You will be joining a fast growing company in Europe that will offer you an uncapped commission system even during your training period. (You can earn around 30K€ the first year and +150K€ the second year depending on your investment). In addition, you will also have a fixed salary that will allow you to benefit from Prague as well as training and constant support to help you develop optimally in your functions.

Contact me now

You have a taste for challenge and a strong sense of results. You are involved and passionate? Send me your CV
Requirements
Profile:

* First experience in a commercial environment desired
* Entrepreneurial temperament
* Ambitious, (over)motivated and resilient
* Be a good listener and be willing to apply feedback.
* Eligible to work in the EU and Czech Republic.
 
Offer
Recruiter/Head-Hunter - Sales role - relocate in Prague
Are you looking for a new challenge and do you like working in a team
Prague, Czech Republic
Full time
NonStop Consulting
Related Jobs
Description Are you looking for a new challenge, a place where you can improve your skills and grow...

NonStop Consulting - Prague, - European Language Jobs

Description Prague based Recruitment Consultant (Relocation and Training) Has your career path been...

NonStop Consulting - Prague, - European Language Jobs

Description Prague based Recruitment Consultant (Relocation and Training) Has your career path been...

NonStop Consulting - Prague, - European Language Jobs

We believe work is not a place, but rather a thing you do. Our technology revolves around this core philosophy. We are...

Citrix - Prague, Hlavní město Praha - beBee S CZ