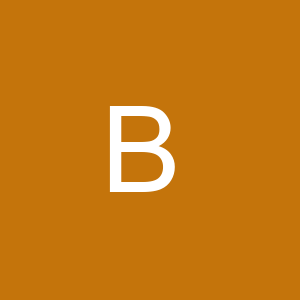 Customer Service Consultant with German - Luxury Brand
Found in: TopLanguageJobs
Description:
About our company
BlueLink International CZ is an international company based in Prague belonging to Air France – KLM Group: 420+ employees, 65 nationalities, 22 different languages spoken, and a constantly growing business.
We believe in the value of relationships and the power of culture and emotion to create a link between people. Our team members consistently display an attitude of excellence and the ability to think like a customer. For BlueLink, the human being is always at the heart of relationships.
Does it sound appealing? Join BlueLink on its mission to redefine customer relationships and enjoy an environment that creates career-building opportunities and will empower you to expand your skills and abilities.
Customer Service Consultant with German - Luxury Brand
About the job:
As a Customer Service Consultant, you will have one of the most important roles in our company. You ensure that every Client is treated according to the company promise. You will strive to discover your Clients and their every need, and to guide them across the Brand.
If you are a person who enjoys working in an exciting international environment, this is the perfect opportunity for individuals with a luxury and fashion sensibility to develop a career in one of the most famous brands in the world.
Your main responsibilities will be:
• Welcome every Client and provide the best Client experience over the phone & through written medias
• Deliver TOP quality service for VIP customers
• Advise Clients across the Brand and all product categories
• Engage with Clients to develop long-term relationships, leveraging different clienteling tools, in order to foster Brand loyalty
• Perform as a team player, participate in all activities contributing to the overall objectives of the Client Service
• Learn and master Brand and product knowledge
• Follow the company's policies and procedures
What are the requirements?
• We are looking for multilingual candidates mastering German, with a good command of English (oral and written)
• Previous experience in the luxury retail/hospitality industry or customer service is an advantage
• Passion for the luxury universe
• A professional and positive attitude is desired
• At least basic proficiency of MS Office package
Prague, Prague, Czech Republic
Full time
Bluelink Interenational CZ
Related Jobs
For nearly 30 years, at BlueLink, we have been doing the best job in the world: creating links that vibrate and make...

Bluelink Interenational CZ - Prague, Prague - TopLanguageJobs

For nearly 30 years, at BlueLink, we have been doing the best job in the world: creating links that vibrate and make...

Bluelink Interenational CZ - Prague, Prague - TopLanguageJobs

For nearly 30 years, at BlueLink, we have been doing the best job in the world: creating links that vibrate and make...

Bluelink Interenational CZ - Prague, Prague - TopLanguageJobs

We are professional, transparent and fun to be with. We are BlueLink International CZ. Our company belongs to Air...

Bluelink Interenational CZ - Prague, Prague - TopLanguageJobs